ACCELERATE YOUR BUSINESS AND GET IT INTO FLOW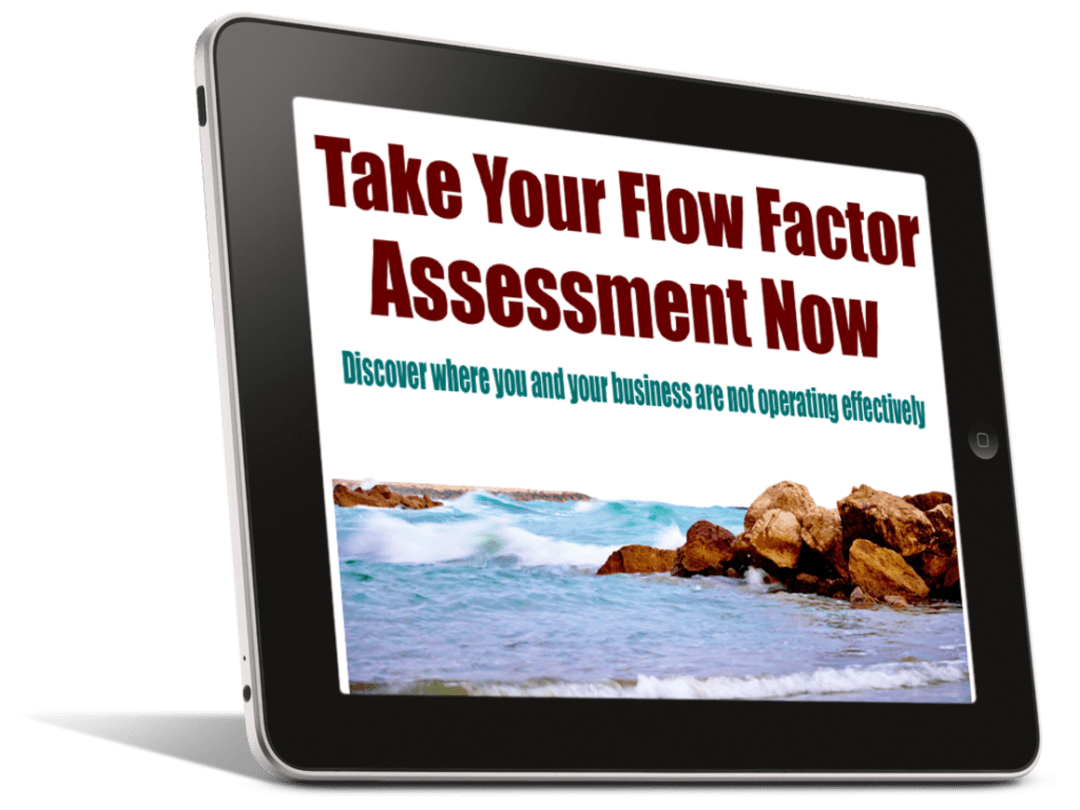 ACCELERATE YOUR BUSINESS AND GET IT INTO FLOW
Take the Flow Factor Assessment and Get Your Complimentary Report To Help You Discover How To Get Everything In Business Aligned and In Flow
Once you have taken the Flow Factor Assessment you will be sent a complimentary eBook that will reveal:
what is flow and why flow comes first
the seven areas of flow
four ways to master the flow of time
four ways to manage the flow of your team
two ways to manage the flow of life
The eBook is packed with useful exercises to help you really identify where the blocks are in your business and which areas are not in flow, so that you can then take corrective action.
So don't delay, take the Flow Factor Assessment today and uncover where you are your business are not operating effectively.
My time with Julia was productive, rewarding and inspiring. I left our session inspired, challenged, fired-up and armed with practical and achievable goals. I can't recommend Julia highly enough and I know without a doubt that my business will benefit from her invaluable expertise both instantly and in the long-term.
Lucy Kemp
I have no hesitation in recommending Julia to anyone wanting to move their business forward, streamline their systems, or plan for the next level of growth. Julia is a secret weapon that I have on my speed-dial – when I want to get clarity on new ideas and potential growth areas, she's the perfect person to run things by and to engage to get stuff moving.
Helena Holrick
Before working with Julia I was feeling overwhelmed and confused. I had no idea how to implement any systems into my business. By the end of our day together I felt 10 years younger as Julia showed me simple techniques and systems that could help save time and energy in my business. I can't recommend her highly enough
Liz Walker
ACCELERATE YOUR BUSINESS AND GET IT INTO FLOW
Take the Flow Factor Assessment and Get Your Complimentary Report To Help You Discover How To Get Everything In Business Aligned and In Flow