The Alchemy Of Change
by Julia Felton
Are you:
A conscious business owner or team member searching for a new way to do business?
Wanting a framework to help you develop your leadership skills?
Frustrated by all the resources – time, energy and money – wasted everyday?
Passionate about finding another way to run a business, one based on co-operation and collaboration
If you answered yes to any of these questions then you need to read The Alchemy Of Change In this powerful, insightful and thought provoking book, Julia Felton draws on her 25 plus years of corporate and business experience to share the Joined Up Business Blueprint, a methodology for creating a new breed of business – one that is sustainable and consciously aware of how it impacts society. A blueprint destined to become the standard for the new age.
The Alchemy Of Change takes you step by step through three unique cornerstone showing us how to expand leaders, empower others to act and engage the environment in order to energise a Joined Up Business Culture where no time, energy, money or resources are wasted. Felton clearly describes the What, the Why and the How of unlocking the potential in your business to deliver increased productivity, profitability and team engagement, and who wouldn't want that
Order now and get my special reader bonuses that include access to webinars led by me discussing the principles of the Joined Up Business Blueprint. You won't want to miss these.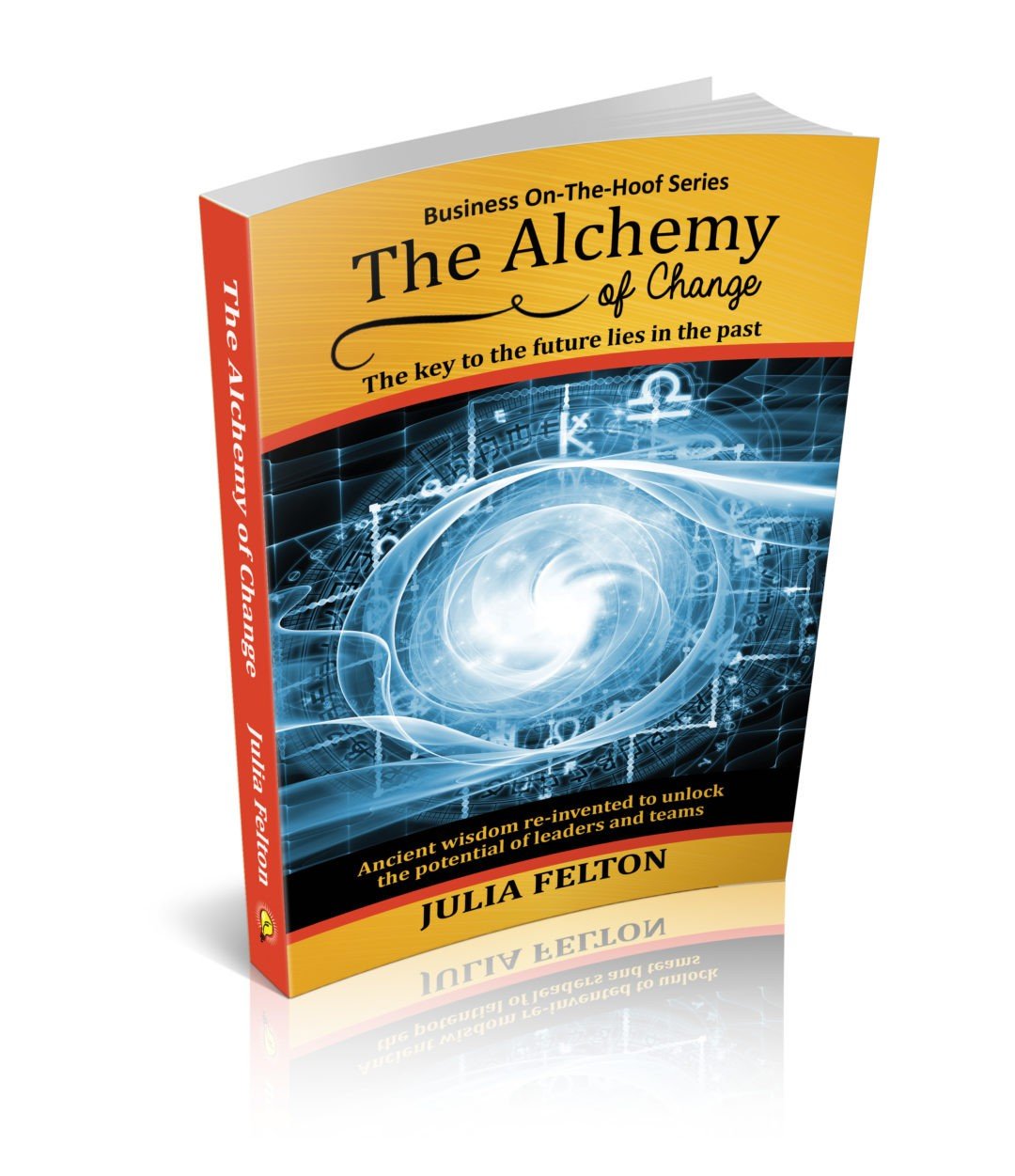 Discover the three cornerstones that create a high performance business
One where there is no wasted time, energy or resources

"In this insightful book Julia Felton shares with you the three cornerstones every business needs to create a high performance business culture, and it all starts with the leader. If you're looking for a new perspective on how to leverage your current resources in an authentic and collaborative way then I urge you to dive in, you won't be disappointed!"
Clinton Swaine
"I LOVE this book! It's packed full of practical tools, tips and techniques to help you transform the way you lead your business so that no resources, in terms of time, money and effort are wasted. This book has to be kept nearby throughout your working day, it is a great help!"
Nathalie Saunier
"Julia is brilliant in the way she has integrated nature in business. In this book she provides a new blueprint for running business, one based on co-operation and collaboration, where Shared Leadership is the norm . If you are frustrated and struggling with the constant day to day demands placed on you then this book provides a step by step guide of how to create a Joined Up Business where no resources are wasted."
Ruth Klein
The Alchemy Of Change is available from
Amazon and all good book sellers. You can get your signed copy from the author by clicking the link below:
"The Alchemy Of Change is an incredibly powerful thought leadership book that challenges the reader to look at the current ways they are running and leading businesses and to adopt a new approach, one inspired by the ancient wisdom of nature and Julia's herd of horses!."
Helena Holrick